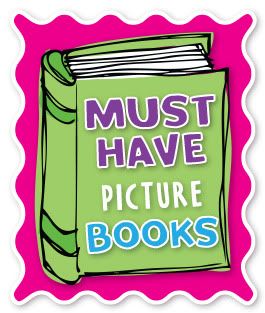 There are just so many books I love. Here are my top 5:
1.
Of course The Giving Tree: by Shel Silverstein. A classic tender story of the gift of giving and a serene acceptance of another's capacity to love in return.
2.
Strega Nona. In his Caldecott Honor book, Tomie dePaolo tells the story of Strega Nona, who is the source for potions, cures, magic, and comfort in her Calabrian town. When Strega Nona leaves him alone with her magic pasta pot, Big Anthony is determined to show the townspeople how it works.
3.
I Like Me! is a great book by Nancy Carlson. It teaches kids to feel good about themselves. We can all find something that we like about ourselves or feel good about something we can do.
4.
Where the Sidewalk Ends is another classic Shel Silverstein book of silly poems. When we have spare time between lessons or before the end of the day, I call on children to give me a number randomly and then I go to that page and read out the poem. The kids really get a kick out of them.
5.
Here's a wonderfully written and illustrated story by Judith and Ron Barrett. This book skillfully and subtly blends funny storytelling and full-color illustrations with a very real twist about how weather can affect people's environments.It is a great lead-in to a unit on weather and of course for Imaginary writing. Kids of all ages love it. The first time I read it, my cooperating teacher for student teaching had given it to me to read to the class. I didn't pre-read it, so I was laughing along with the kids at each part. Love, love, love it.